https://his.ussh.vnu.edu.vn/en/news/news/noted-professor-passes-away-at-82-4372.html
https://his.ussh.vnu.edu.vn/uploads/his/news/2019_11/gs-ha-van-tan-2385-1574904636_2.jpg
HÀ NỘI — Noted historian Professor Hà Văn Tấn passed away due to old age at 9.02pm on November 27 at the National Geriatric Hospital in Hà Nội. He was 82.
Researcher Nguyễn Gia Đối – acting rector of the Việt Nam Archeology Institute, a student of Prof Tấn, said his death is a great loss for the Vietnamese archaeology and social science sectors.
Prof Hà Văn Tấn was born on August 16, 1937, in Tiên Điền Commune, Nghi Xuân District, central province of Hà Tĩnh, the same homeland as great poet Nguyễn Du (1766-1820) and many other talents.
Prof, People's Teacher Hà Văn Tấn used to work as the head teacher of Historical Methodology, at the Faculty of History, University of Social Sciences (1982-2009); and Rector of the Archaeology Institute at the Việt Nam Social Sciences Academy.
He was given the title Professor in 1980 and got the People's Teacher title – the highest of its kind in teaching in 1997, First Class Labour Order, Second Class Order of Fighting against Americans and Hồ Chí Minh Prize in Science and Technology (in the year 2000) and many other honours.
He, together with other three professors, namely Prof Đinh Xuân Lâm (1925-2017), Prof Phan Huy Lê (1934-2018) and Prof Trần Quốc Vượng (1934-2005), have been considered four distinguished researchers of the country and four "pillars" of the Vietnamese history field.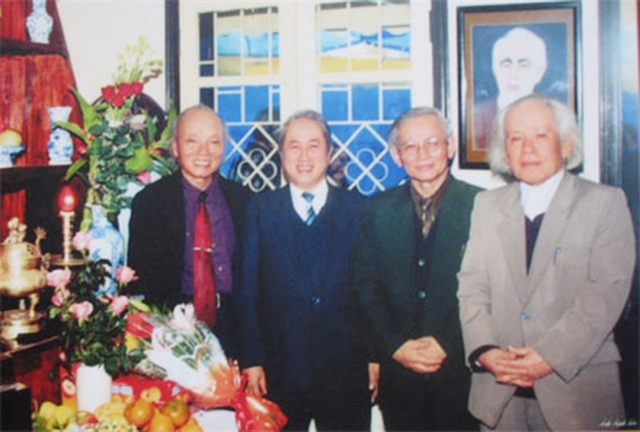 Researcher Nguyễn Gia Đối said with Tấn's wisdom in various fields from history, archaeology, language and culture, Prof Hà Văn Tấn was nicknamed master scientist Lê Quý Đôn (1726-1784) of the 20th century.
Archaeology and history circles have praised Prof Hà Văn Tấn as a great master as he has achieved peaks in various research fields.
He knew seven foreign languages namely Chinese, French, English, Russian, German, Japanese and Sanskrit.
He leaves behind hundreds of books and scientific works including a book on history titled Cuộc Kháng Chiến Chống Xâm Lược Nguyên Mông (Revolution against Yuan-Mongol Invaders).
According to critic Đỗ Thúy Lai, the book is a valuable, interesting work as it collects various rare foreign sources and clear analysis by Prof Hà Văn Tấn, which expresses the Prof's profound knowledge.
Tấn wrote the series "The Making of Viet Nam", translated and published by Viet Nam News in the 1990s and later republished in a book of the same name.

— VNS
https://vietnamnews.vn/